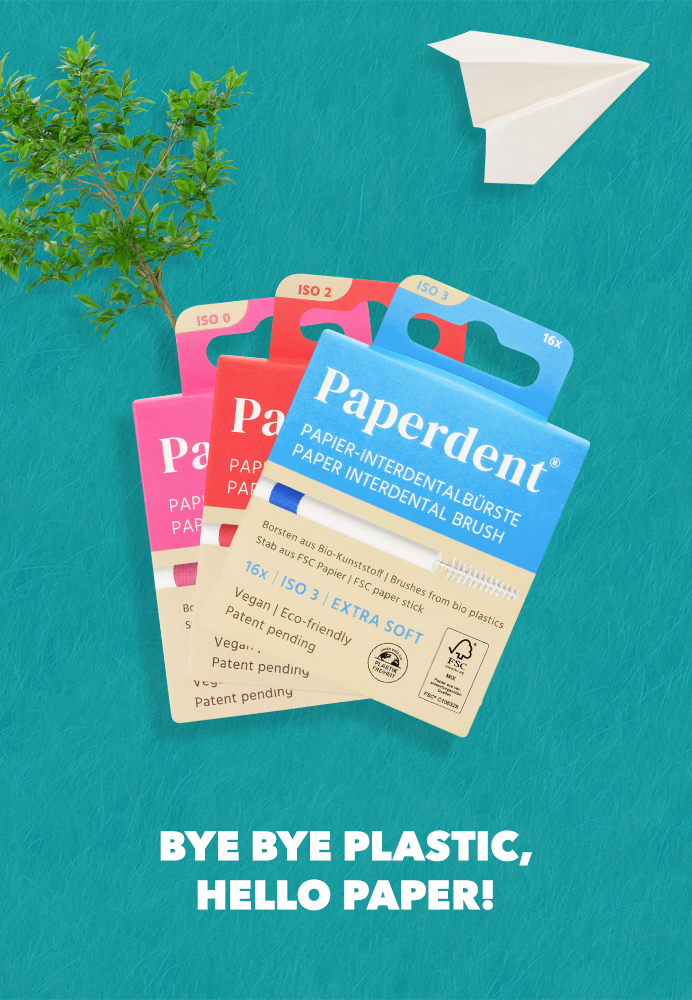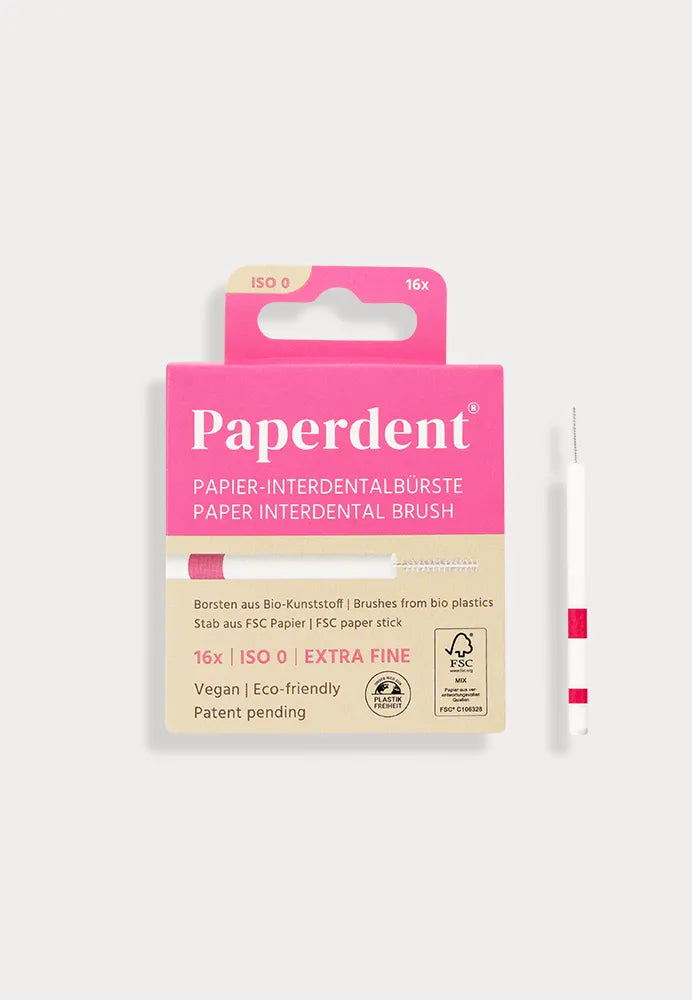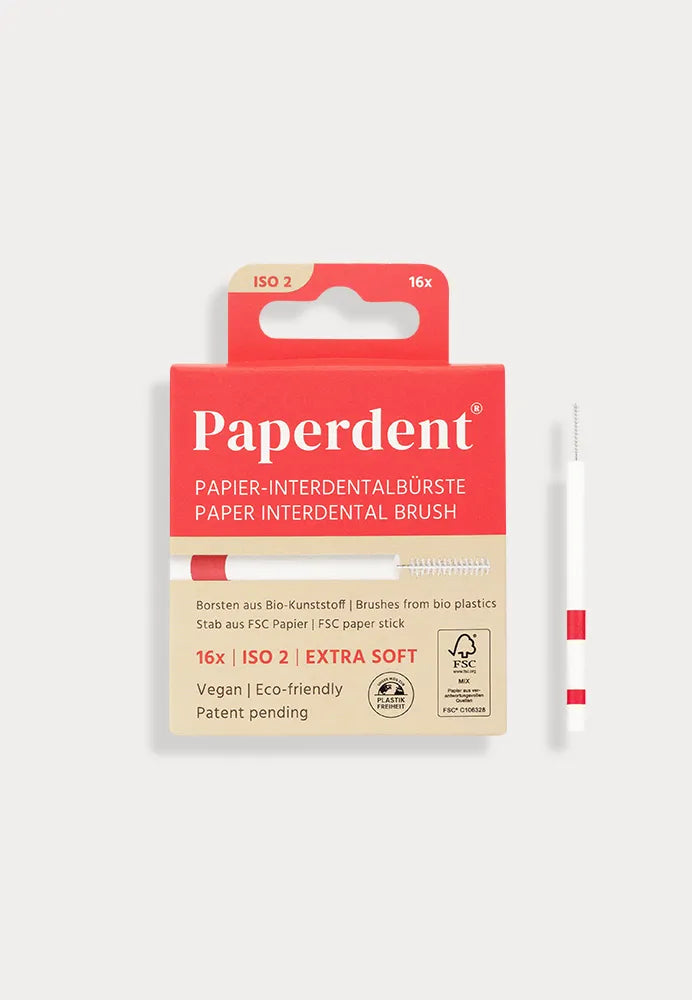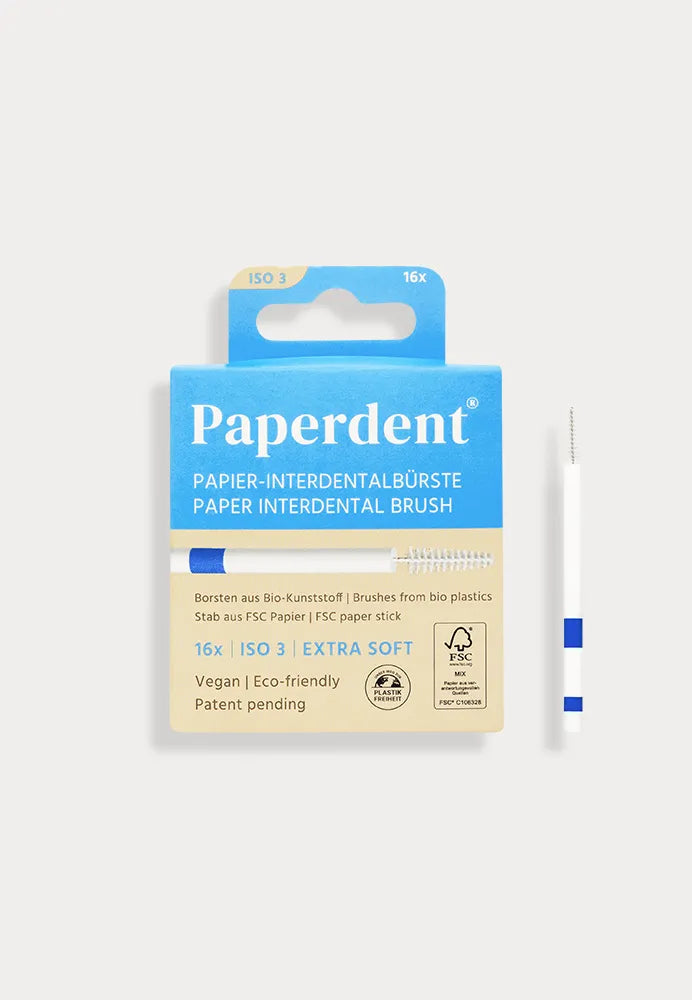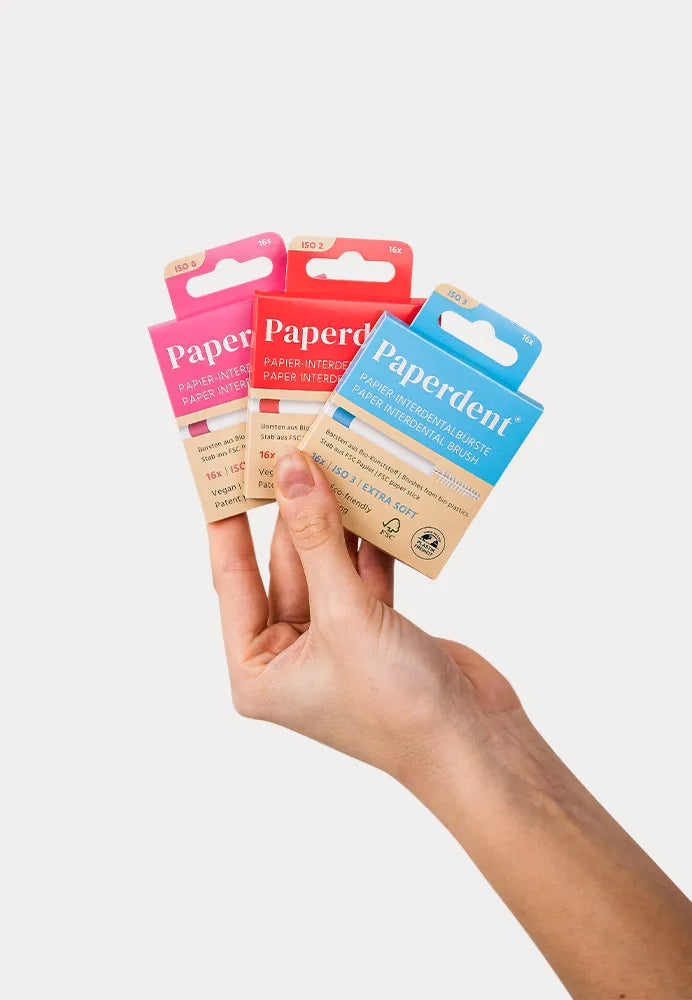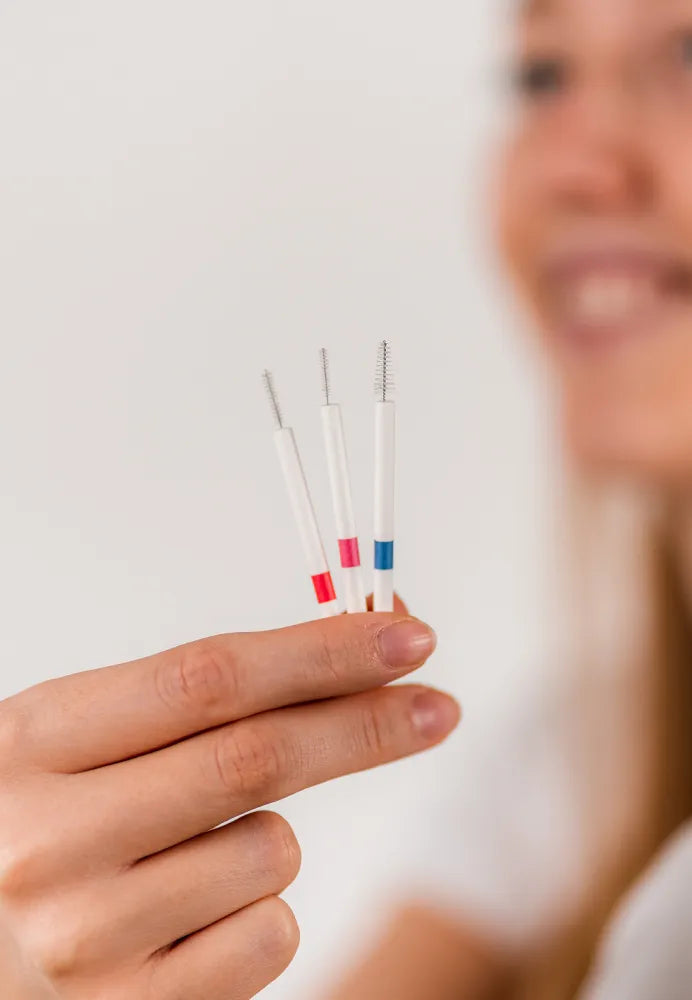 Paper Interdental brush
❤️ Why we love the product
✓ FSC paper handle
✓ Environmentally friendly packaging
✓ 16 pcs in a pack
🚚 Fast delivery – 1-2 business days

🍃 Climate-neutral shipping with DHL GoGreen

🧾 Buy now, pay in 30 days
The interdental cleaning is often forgotten in the daily cleaning routine, although it is indispensable if you do not feel like regular dates with your dentist... Our Paperdent paper interdental brush is characterized by its innovative design, in which the conventional plastic handle replaced by FSC-certified paper. The flexible brush head is made of stainless steel and castor oil filaments, which makes it ideal for cleaning the spaces between your teeth, bridges or braces.
The paper interdental brush also cleans equally effectively and gently. The paper handle gives way before the brush bends under the overload or causes pain in the gums. You can easily identify the ISO size using the color coding on the paper handle. Of course, the interdental brush is available in plastic-free packaging.
Vegan
Sustainably made from FSC paper, stainless steel and brushes made from castor oil filaments
3 different ISO sizes available
1 pack: 16 brushes
Packed plastic-free and resealable in FSC paper
ISO 0:
Brush 1.80mm
Wire: 0.35mm
ISO 2:
Brush 2.30mm
Wire: 0.47mm
ISO 3:
Brush 2.50-4.50mm
Wire: 0.57mm
It is best to use the interdental brush in the evening before brushing your teeth. To do this, insert the interdental brush carefully and at a slight angle into each interdental space at the gum line and move the brush back and forth several times. Rinse the brush under the tap after each gap and after cleaning so that plaque or food particles are washed away. Store the brush in a clean and dry place. Once the bristles become worn or snapped, you should replace the paper brush.
FSC paper
Stainless steel (wire)
Bioplastic filaments based on castor oil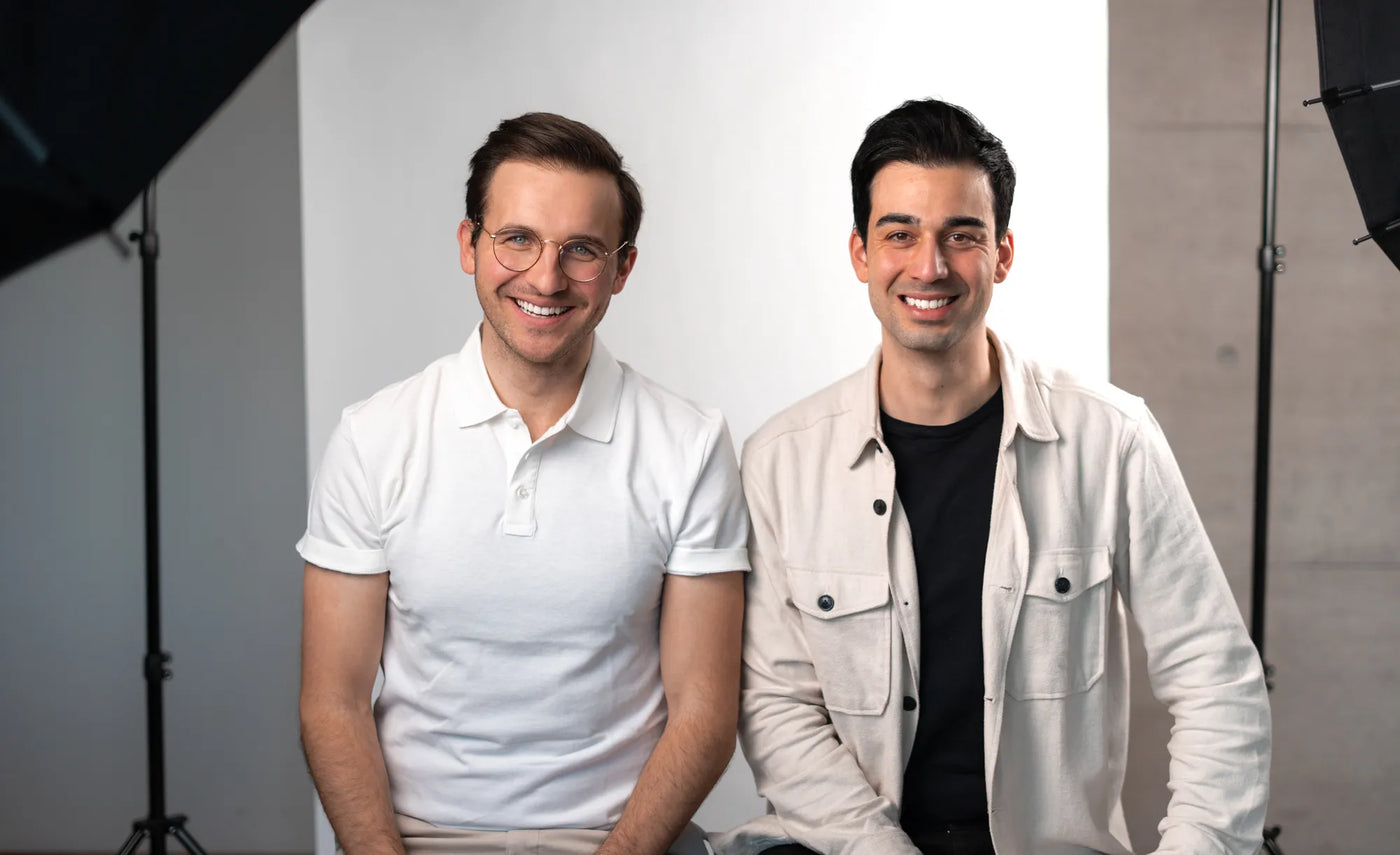 Function meets sustainability
We know that a sustainable and natural lifestyle goes hand in hand with a healthier lifestyle. That's why switching to Paperdent® is not only good for the planet, but also for you. So that you can get started right away, we want to make our products as accessible to you as possible: online, in retail stores or at your dentist.
Many oral care products are disposable and made out of plastic – but do they really need to last the next 500 years? With Paperdent we go a different way!
Dental care FAQs
Here is ours