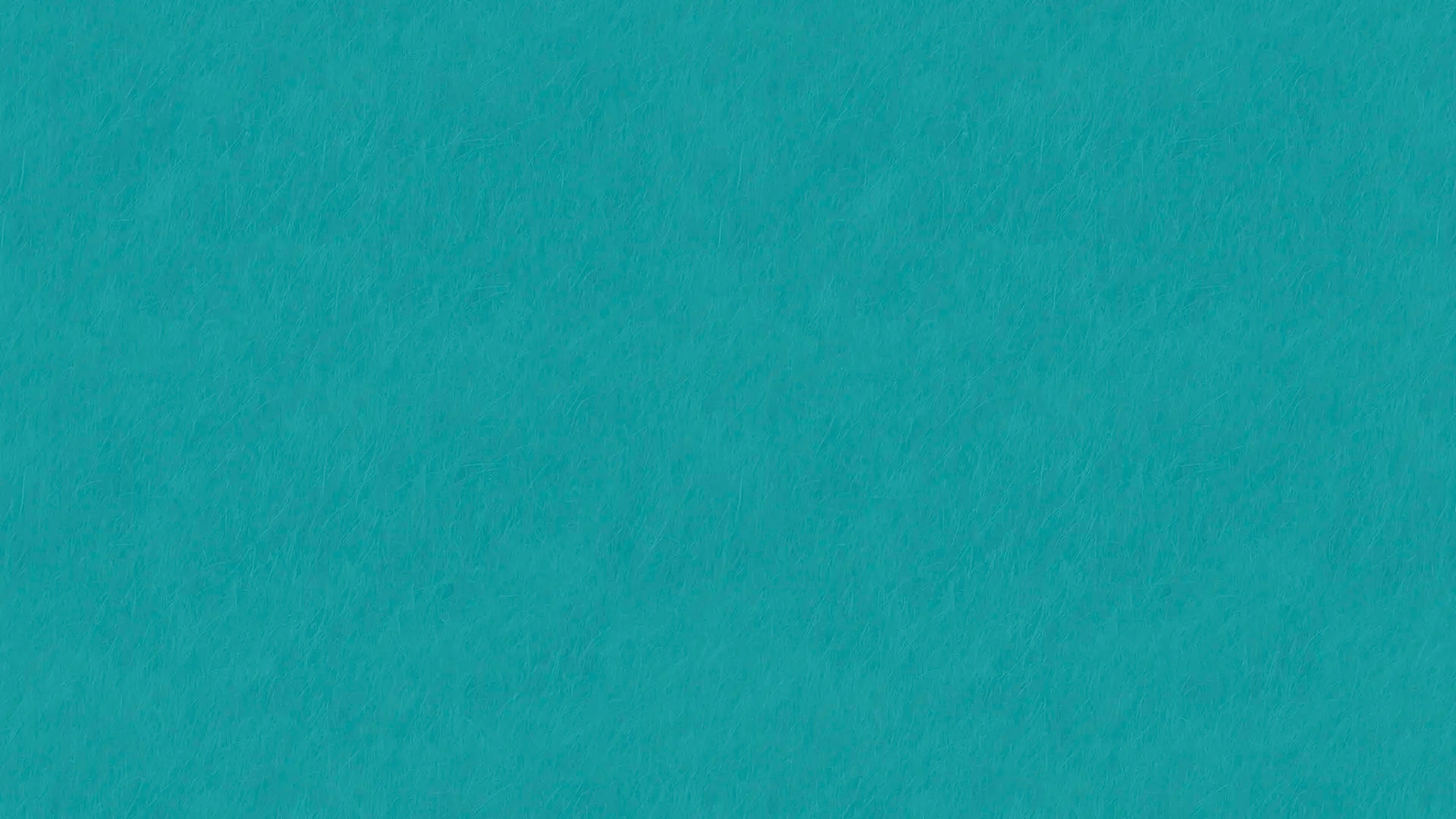 FOR DENTISTS
FOR DENTISTS
FOR DENTISTS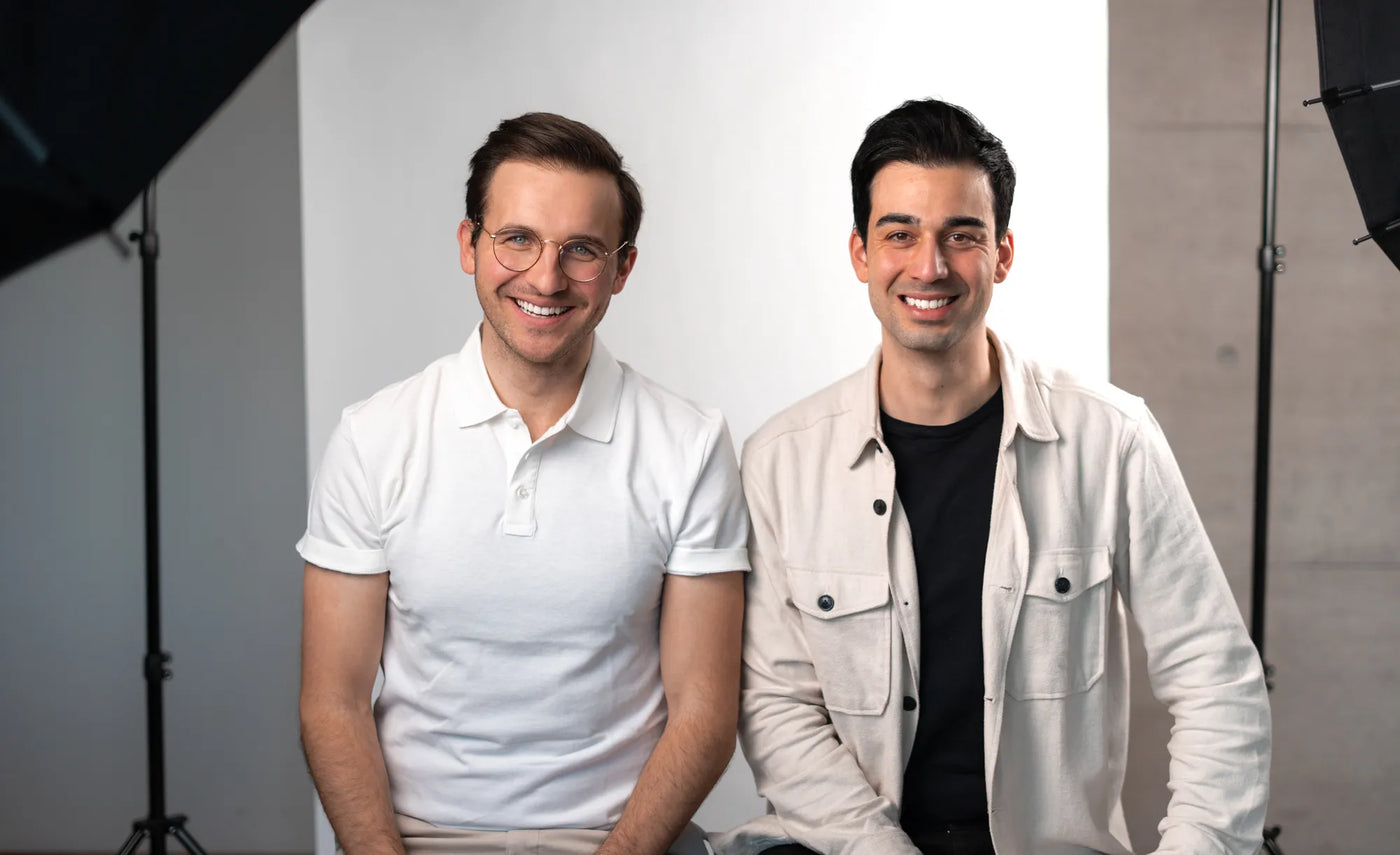 Sustainable dental care
Many oral care products are disposable and made of plastic - but do they necessarily have to survive the next 500 years? With Paperdent we are taking a different approach! However, we are still on the way to becoming completely plastic-free. Where we cannot or are not allowed to do without plastic, we make sure to keep the proportion as low as possible and compensate for every gram by collecting the same amount of plastic that we sell through our products from our seas and our environment let.
PLASTIC? PAPER!
Plastic was yesterday. Paper is the future 🌍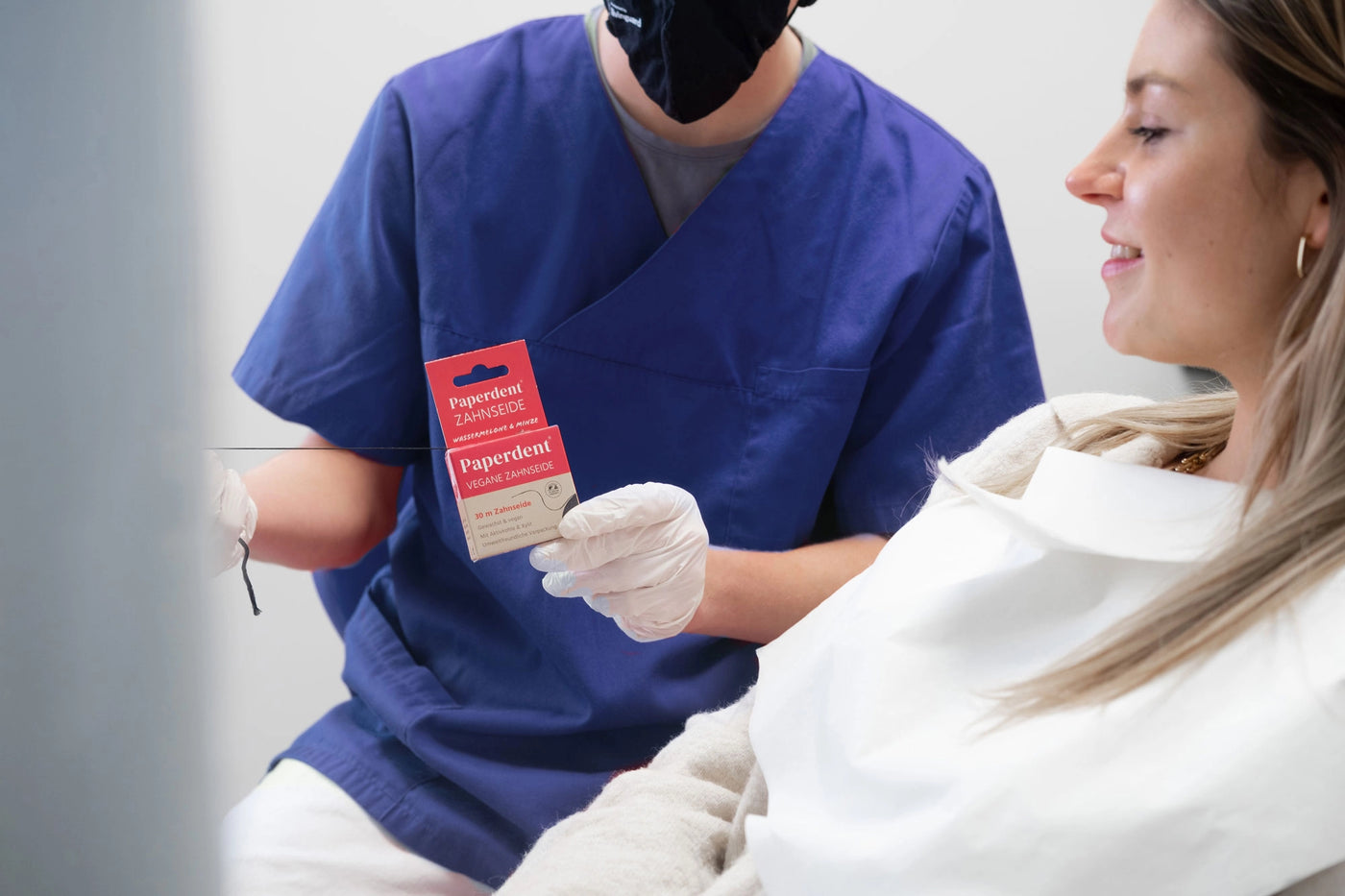 Our products in practical tests
Louis, co-founder and dentist, knows the most common problems that arise in dental care and knows exactly what dentists expect from dental care products. That is why we work together with well-known partners when developing our products, who have decades of experience in the production of dental care products. The focus is on the quality of the products and their environmentally friendly production. Paperdent is not just a brand - it is a sustainable revolution in dental care that offers quality and performance without harming the environment.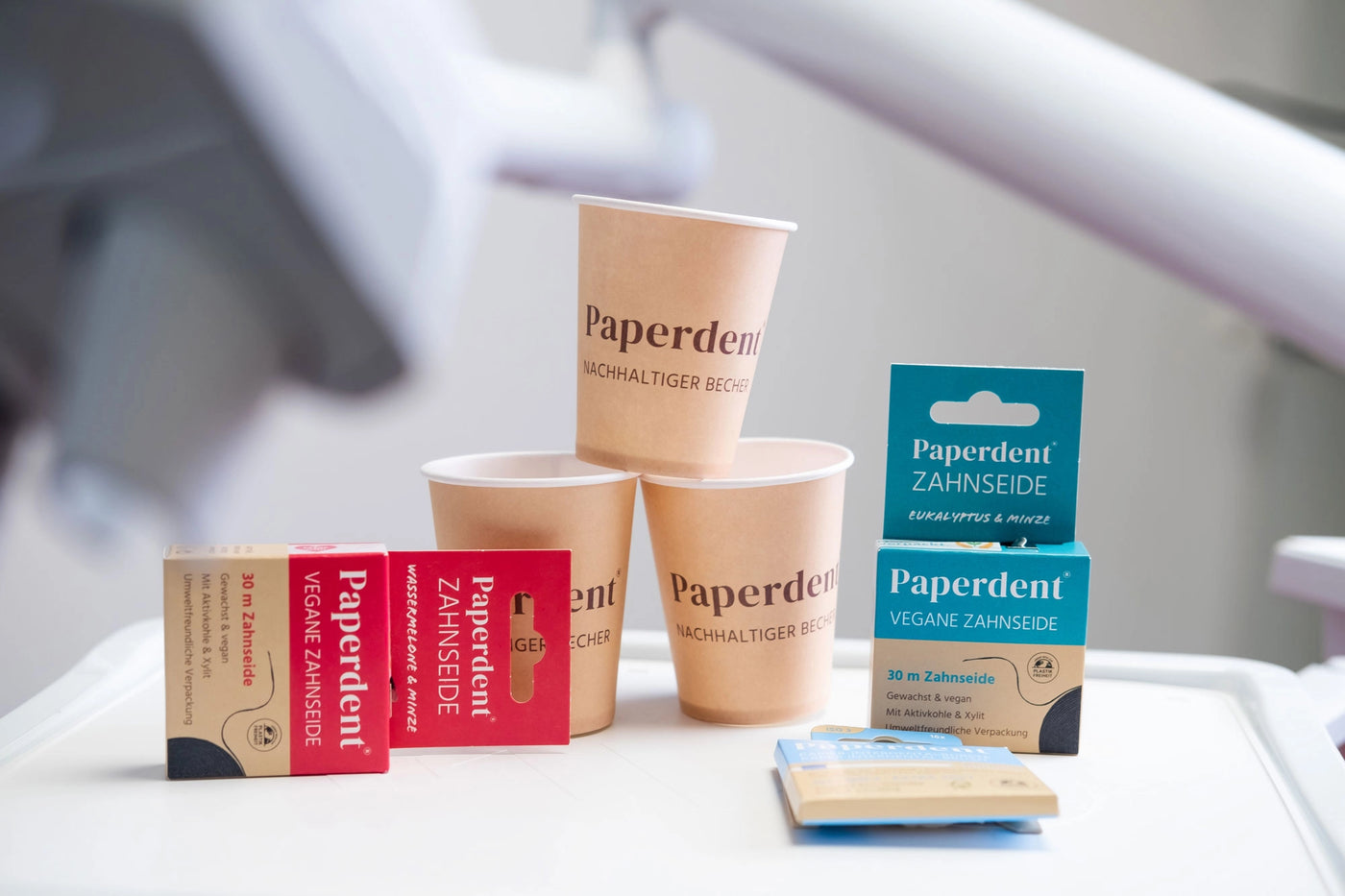 Why FSC paper?
Plastic is known to be a significant burden on our environment. With a long degradation time and high environmental footprint, it's time to consider better alternatives. This is where Paperdent paper dental care products come into play! Paper is at least as suitable for many dental care products and fulfills its purpose in a sustainable way. We use FSC certified paper. FSC stands for "Forest Stewardship Council", an international organization that promotes sustainable forest management. Products with this seal come from responsibly managed forests that respect both the environment and the social rights of local communities and workers.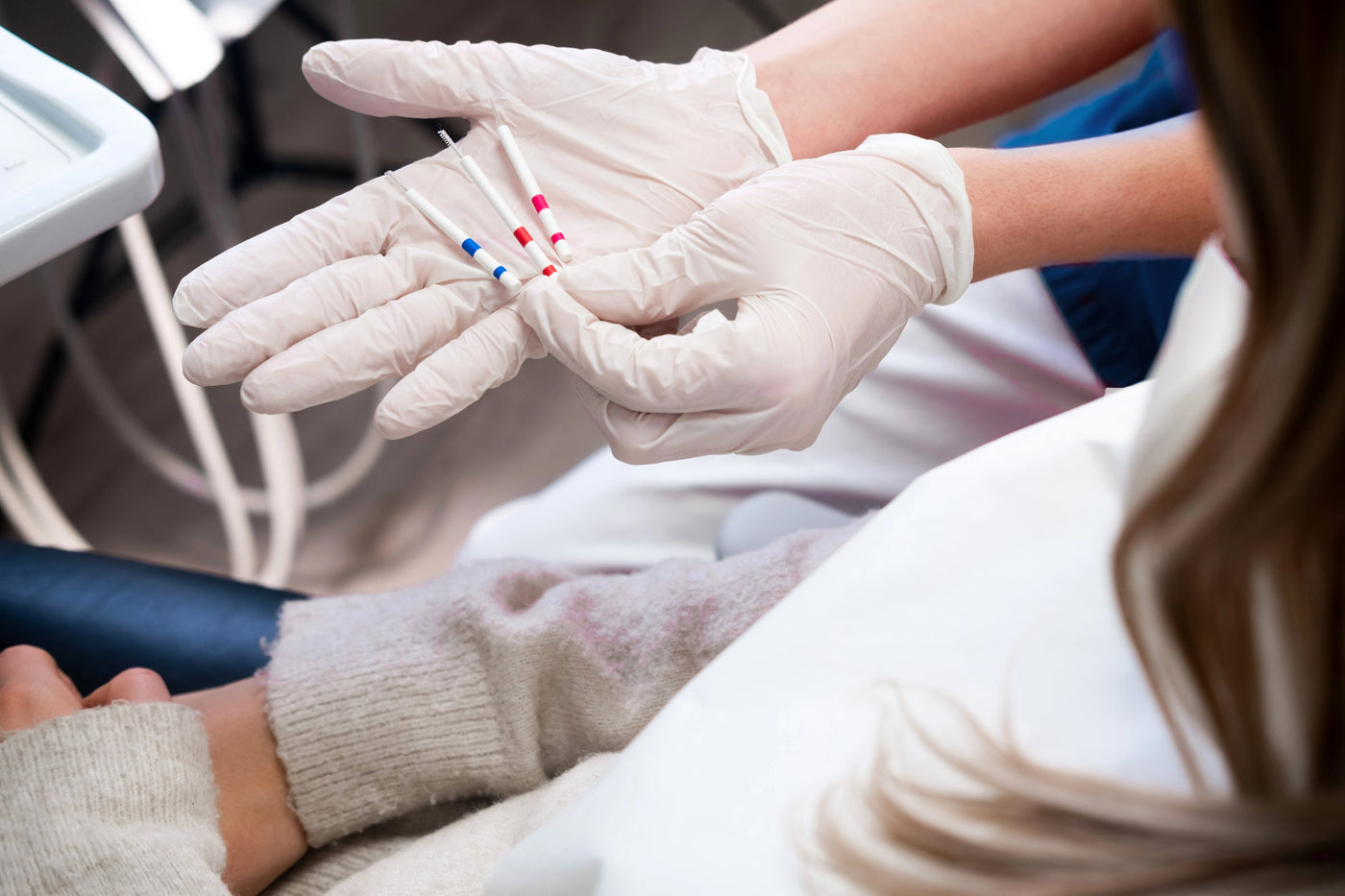 Every step counts
We want to prevent that by 2050 there will be more plastic than fish in our oceans. That's why we use paper instead of plastic and make our products vegan and environmentally friendly.
The demand for sustainability in everyday life is constantly increasing in today's society. People are switching to eco-friendly alternatives in a wide variety of areas, be it eating habits, transportation, personal care products and much more. More and more patients value environmental awareness and prefer practices that use sustainable dental care products.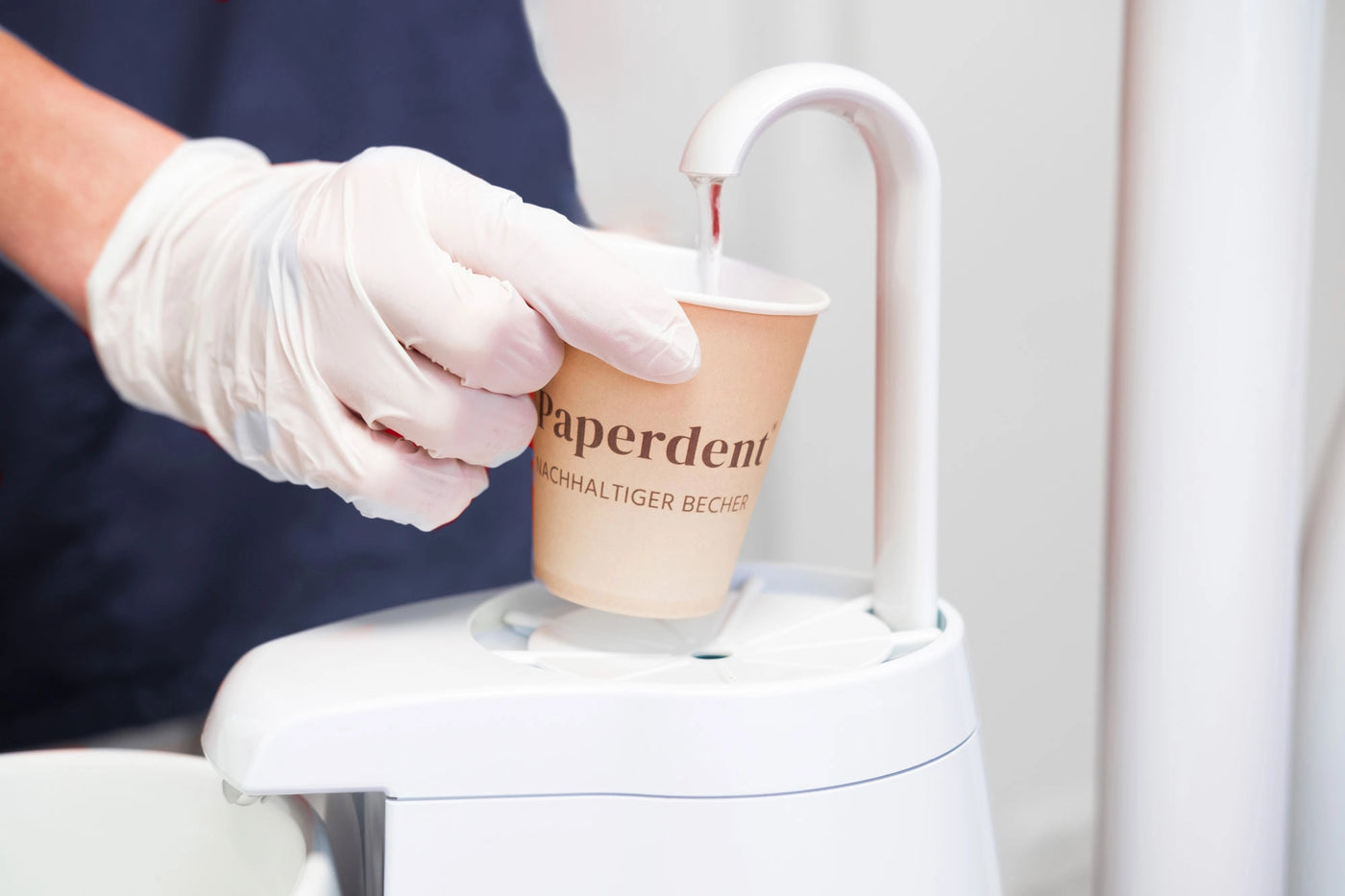 With Paperdent to a sustainable practice
Patient satisfaction and loyalty can be increased by using sustainable products during treatment. The use of sustainable dental care products in your practice not only helps to shape change, but also has an enormous long-term impact on the CO2 footprint of individual patients.
Shifting to a more sustainable practice not only protects the environment, but can also positively strengthen business, increase patient satisfaction, and provide an innovative competitive advantage over the competition.
AVAILABLE FROM DENT-O-CARE
Order easily and conveniently via Dent-o-Care - our partner for dental practices and pharmacies
Tel. 49 (0) 8102 – 7 772 888 | Fax. 49 (0) 8102 – 7 772 877 | Mail. info@dentocare.de
Or at www.dentocare.de