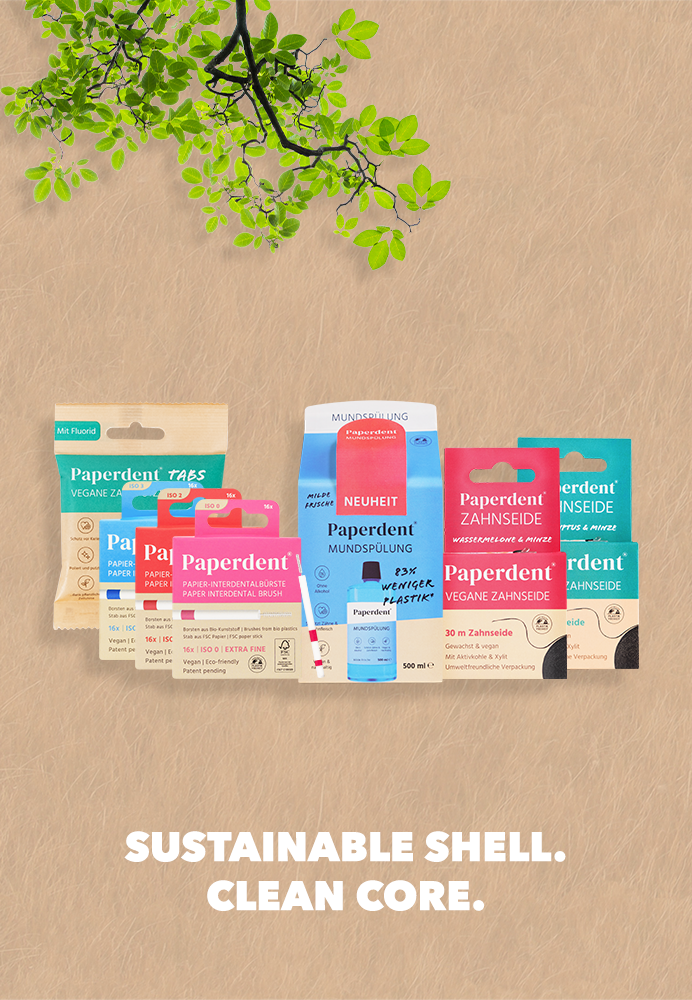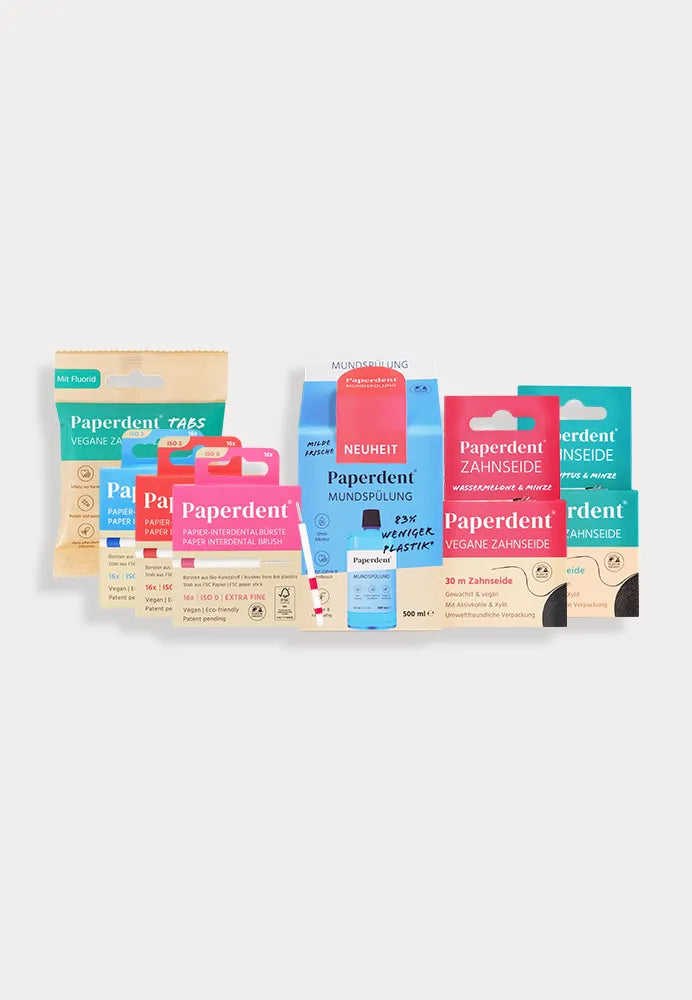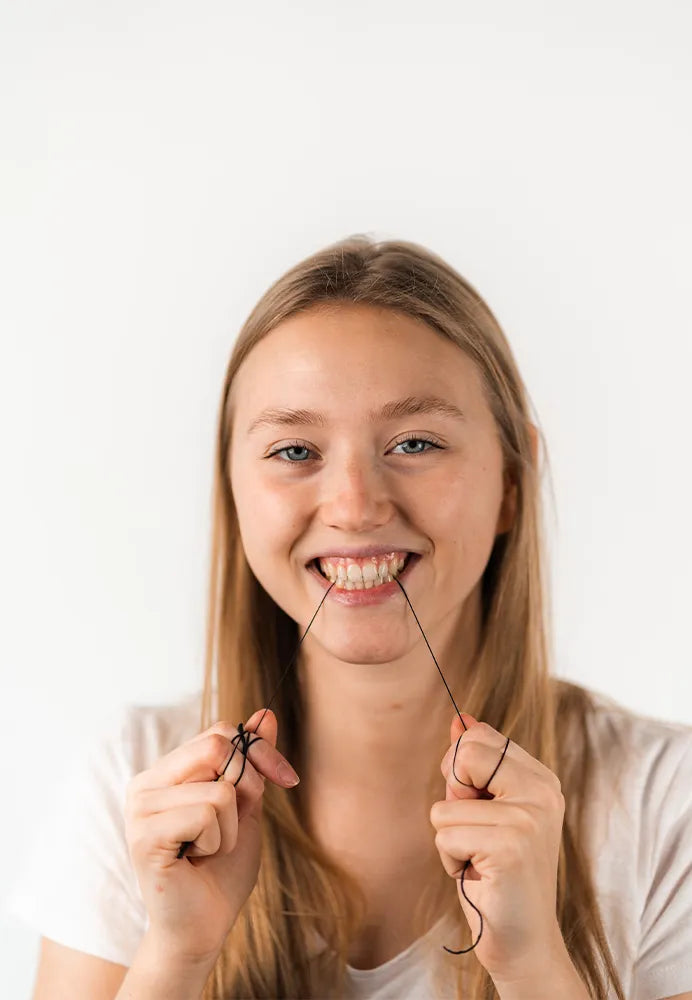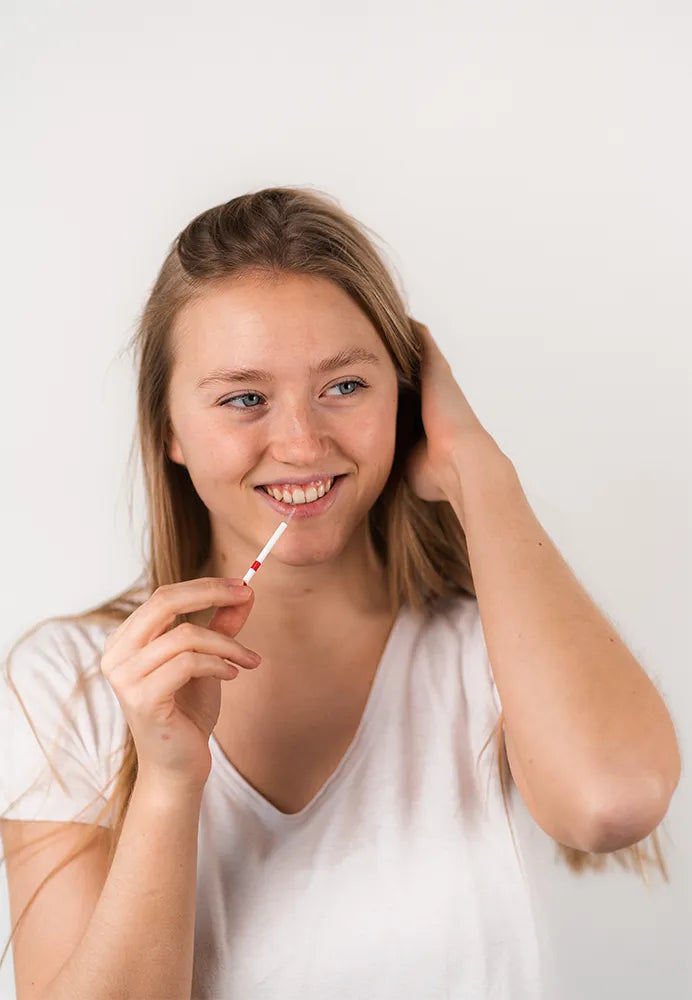 Perfect Smile Set
❤️ Why we love the product
✓ For your radiant smile
✓ Environmentally friendly
✓ Vegan
🚚 Fast delivery – 1-2 business days

🍃 Climate-neutral shipping with DHL GoGreen

🧾 Buy now, pay in 30 days
With our Perfect Smile Set, nothing stands in the way of your radiant smile.
Oral care products that you only use for a short time shouldn't outlive you by several hundred years. That's why we use paper instead of plastic for our Paperdent products - wherever possible.
The Perfect Smile Set includes our Paperdent Mild Freshness Mouthwash, our paper interdental brushes in sizes ISO 0 and 2, our vegan dental floss with eucalyptus-mint and watermelon-mint flavor, and our vegan toothbrush tabs.
Let's work together to ensure that there will be no more plastic than fish in our oceans by 2050!
Mouthwash:
AQUA, GLYCERIN, PROPYLENE GLYCOL, SORBITOL,
COCAMIDOPROPYL BETAINE, SODIUM BENZOATE, MENTHOL, SODIUM
FLUORIDE,
AROMA, SODIUM SACCHARIN, CITRIC ACID, SODIUM CHLORIDE, SODIUM
SULFATE,
CI 42090

Toothbrush tabs:
Microcrystalline Cellulose, Sodium Bicarbonate, Silica, Sodium Lauroyl
Glutamate,
Magnesium Stearate, Aroma, Menthol, Xanthan Gum, Stevioside, Citric
Acid, Sodium
Fluoride, Eugenol

Dental floss:
Cera Microcristallina, Aroma, Charcoal Powder, Xylitol, Sucralose,
Limonene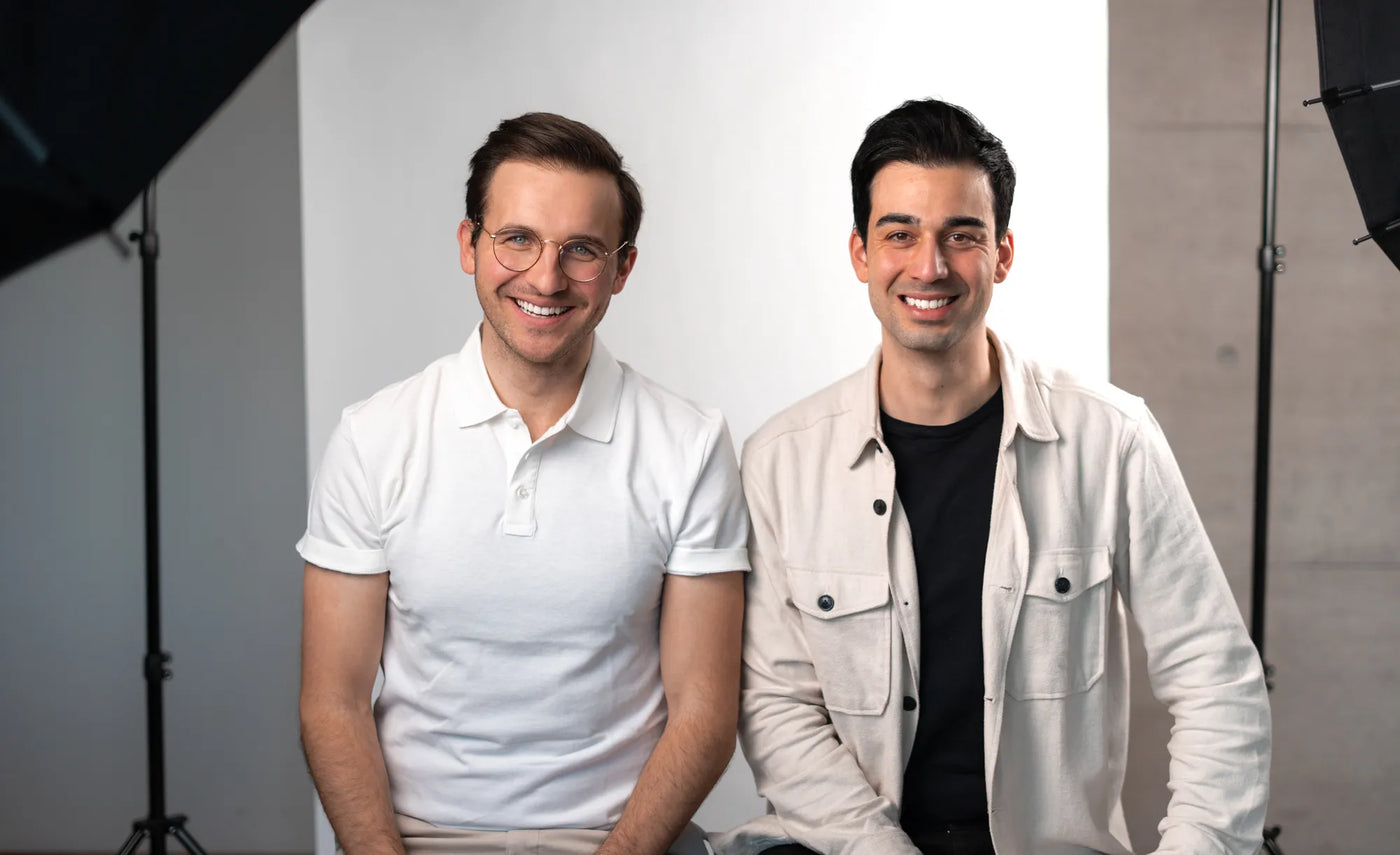 Function meets sustainability
We know that a sustainable and natural lifestyle goes hand in hand with a healthier lifestyle. That's why switching to Paperdent® is not only good for the planet, but also for you. So that you can get started right away, we want to make our products as accessible to you as possible: online, in retail stores or at your dentist.
Many oral care products are disposable and made out of plastic – but do they really need to last the next 500 years? With Paperdent we go a different way!
Dental care FAQs
Here is ours