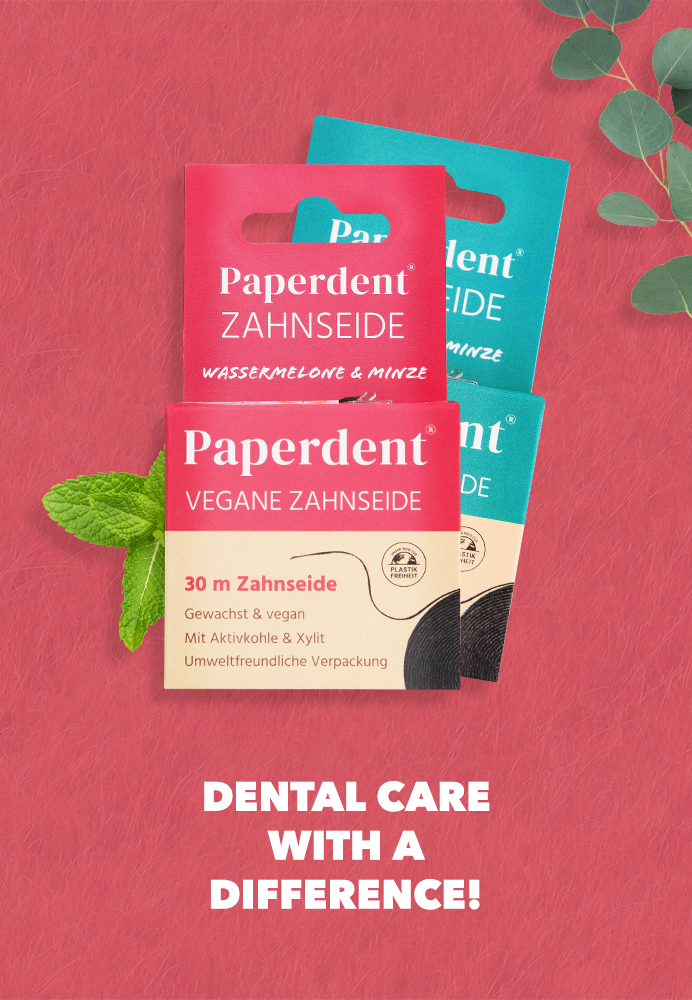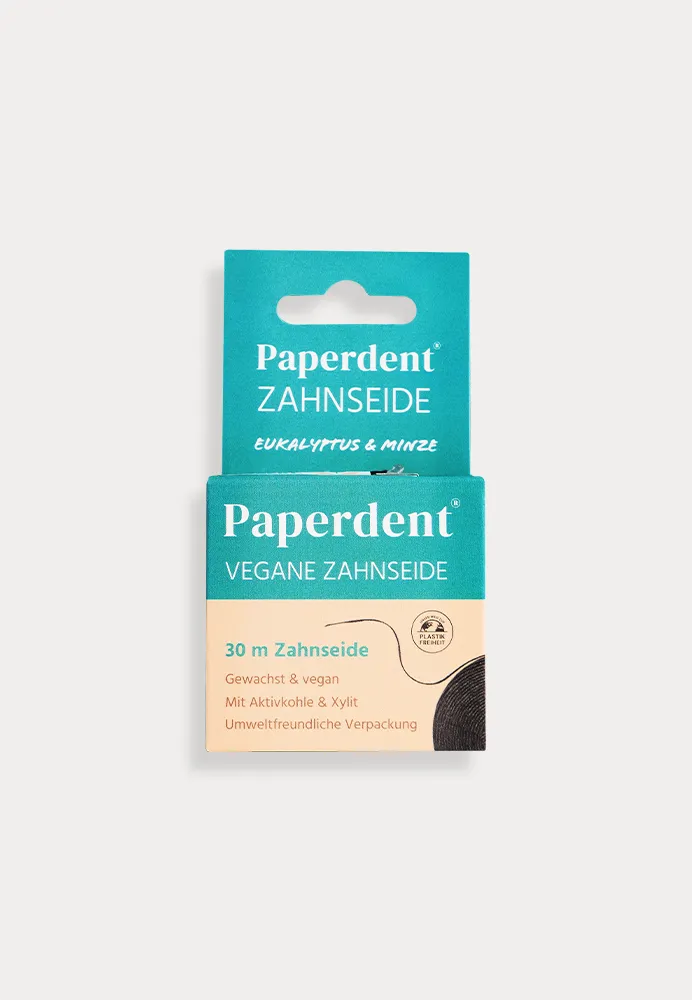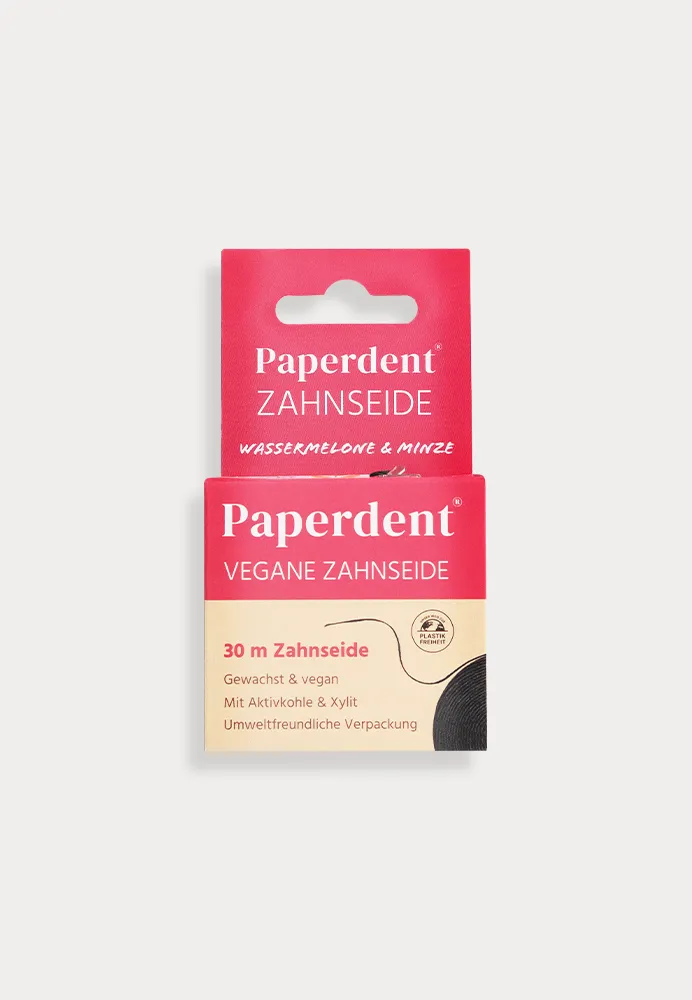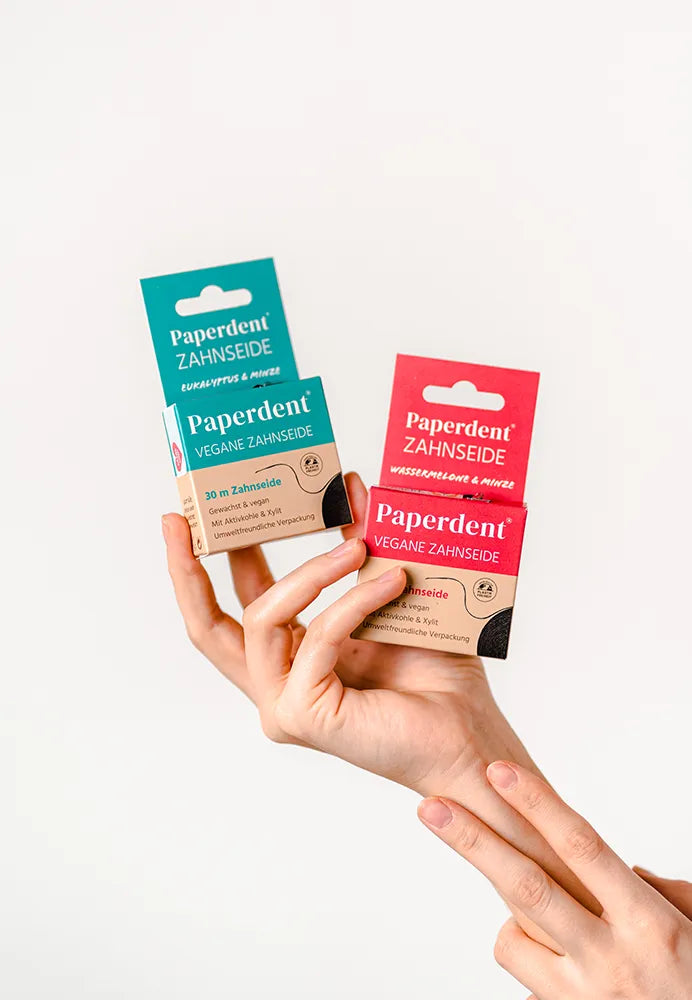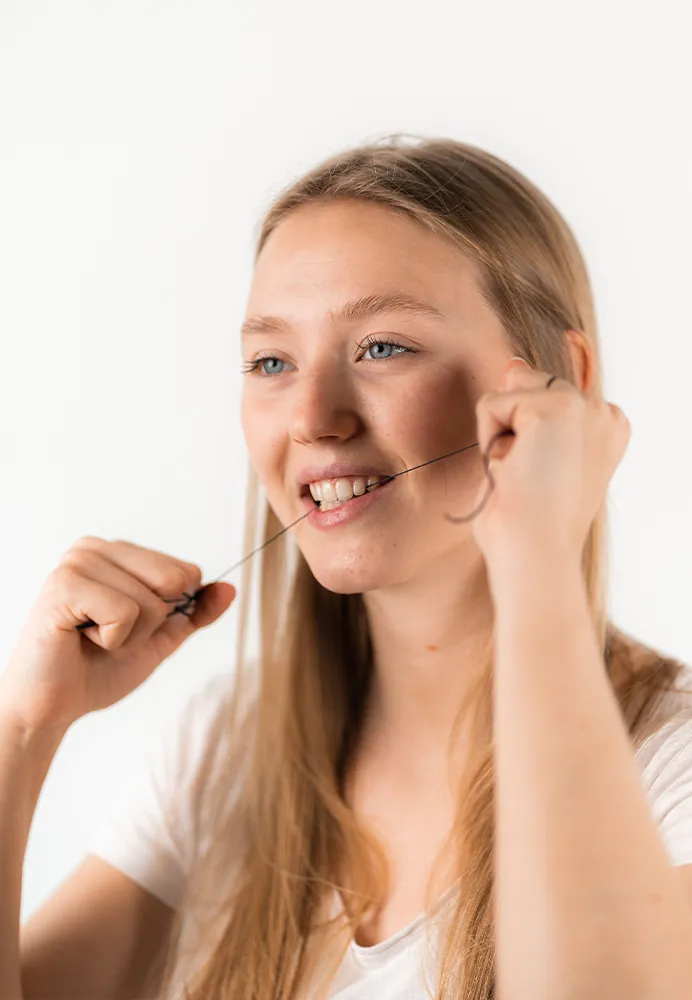 Vegan dental floss
❤️ Why we love the product
✓ Vegan (Microcrystalline Wax)
✓ Made in EU
✓ Fresh flavors
🚚 Fast delivery – 1-2 business days

🍃 Climate-neutral shipping with DHL GoGreen

🧾 Buy now, pay in 30 days
Our classic! The environmentally friendly packaged and vegan solution for a bright smile and sustainable oral health. With a special coating of xylitol and activated carbon, our dental floss ensures that the spaces between your teeth are thoroughly cleaned. When used, the dental floss swells to optimally reach every corner of the interdental space. It is available in two unique flavors.

Advantages of Paperdent dental floss at a glance:

Vegan because microcrystalline wax is used
With activated carbon and xylitol
30 m of dental floss
Dental floss swells in the interdental space for optimal cleaning
Unique, fruity flavors; Eucalyptus/Mint and Watermelon/Mint
Dental floss is packaged in a compostable bioplastic bag made from wood pulp
Made in the EU (Germany and Italy)
It is best to use the dental floss in the evening before brushing your teeth. Take a long piece of dental floss and wrap the ends around your fingers. There should now be a piece about 5-10 cm long between your fingers. You now clamp this and insert it into the interdental space. Move the thread up and down to clean the gap. Then you can wrap the dental floss a little further around your finger so that you can use a clean piece of dental floss for the next interdental space.
Cera Microcristallina, Aroma, Charcoal Powder, Xylitol, Sucralose, Limonene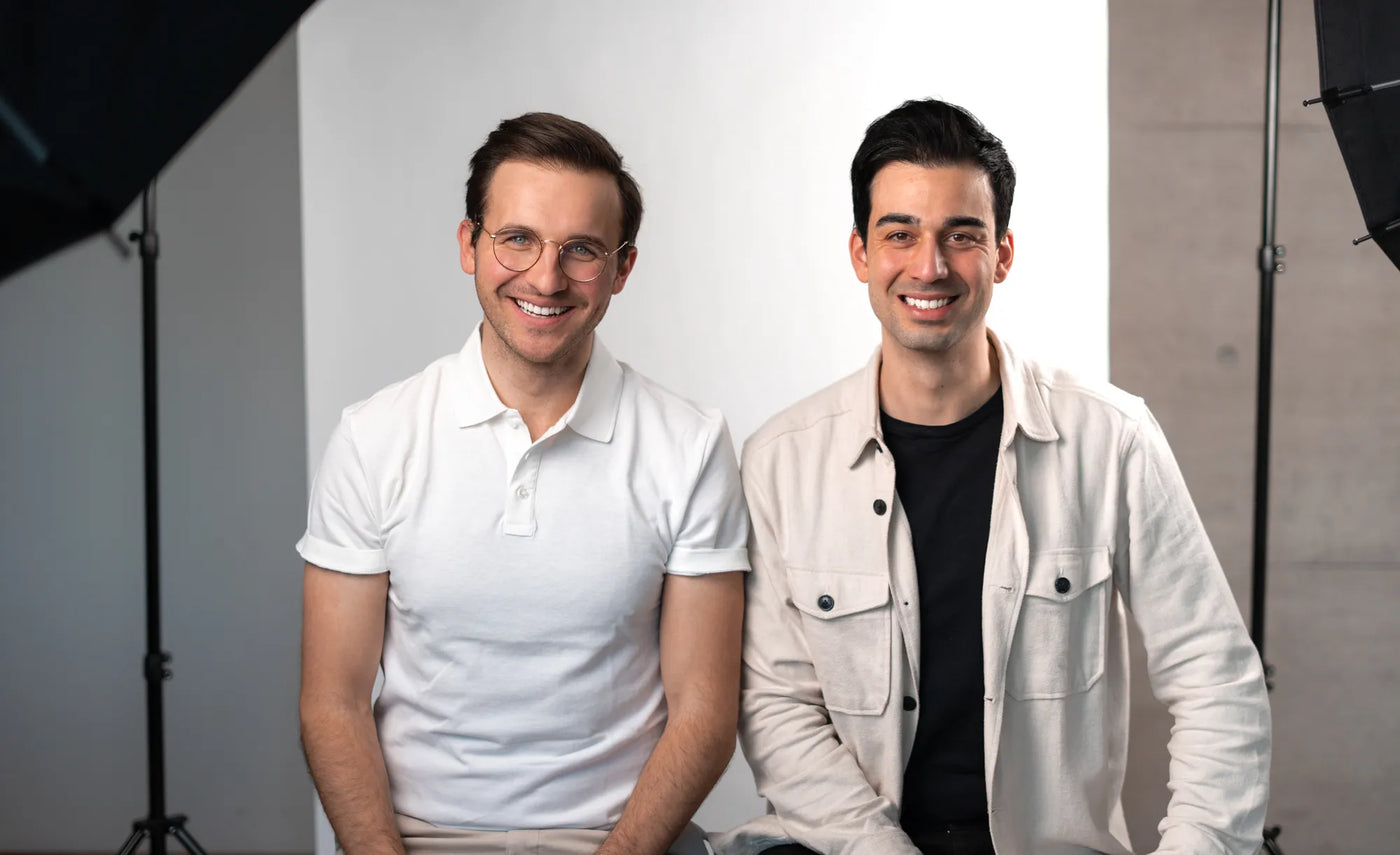 Function meets sustainability
We know that a sustainable and natural lifestyle goes hand in hand with a healthier lifestyle. That's why switching to Paperdent® is not only good for the planet, but also for you. So that you can get started right away, we want to make our products as accessible to you as possible: online, in retail stores or at your dentist.
Many oral care products are disposable and made out of plastic – but do they really need to last the next 500 years? With Paperdent we go a different way!
Dental care FAQs
Here is ours